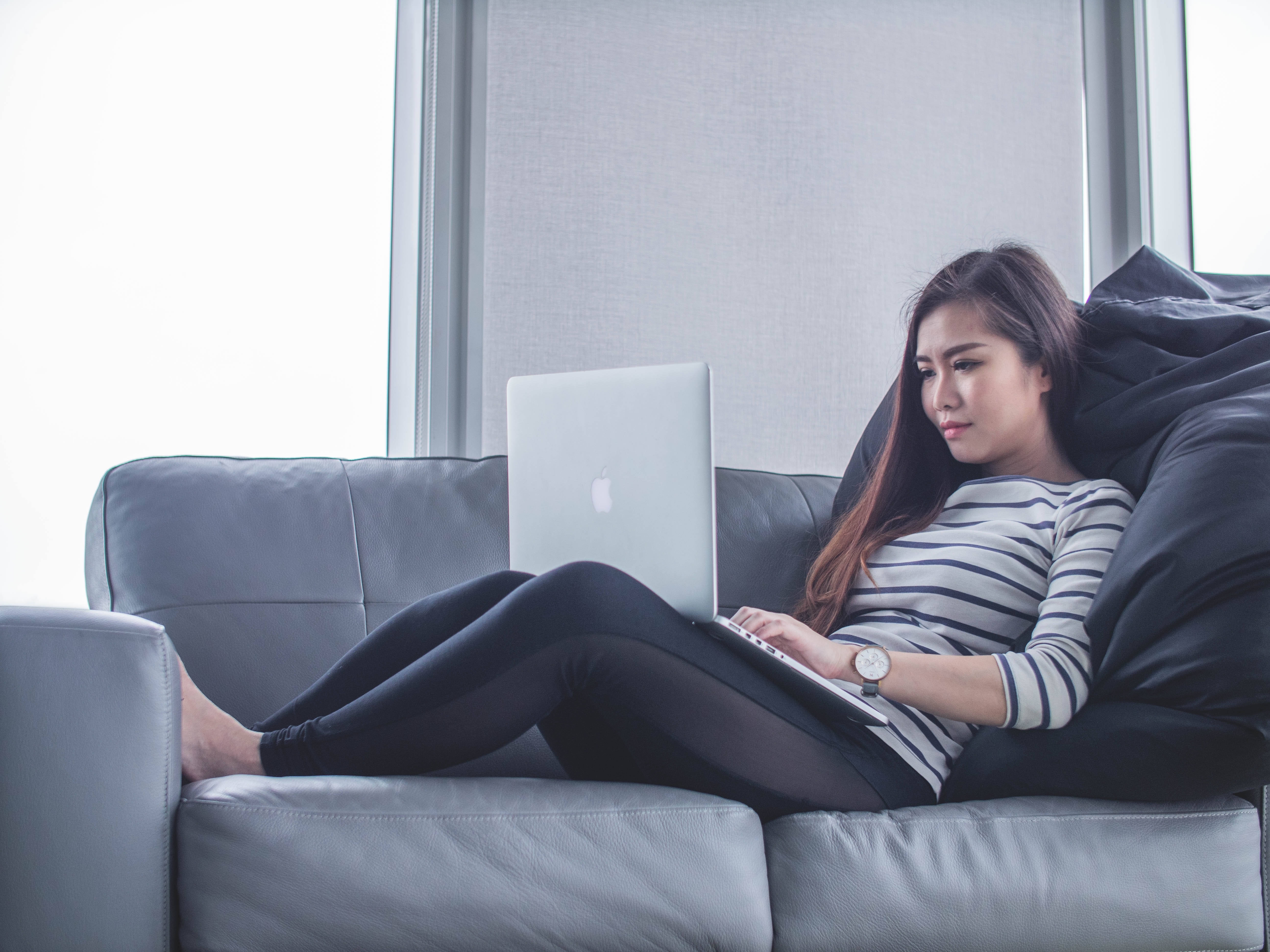 Working remotely may be second-nature for some, but for the majority of the workforce, it's an entirely new reality. From balancing meetings and goals to meeting familial needs while at home, it can be difficult to navigate remote work. It can even feel isolating.
What are some of the biggest remote work challenges employees face?
Over half of remote workers say they feel disconnected from their coworkers (

CoSo Cloud

)

22% of remote employees say that unplugging after work is their biggest challenge. (

Buffer

)

19% of remote employees report loneliness as their biggest challenge. (

Buffer

)
We know that working remotely can be hard and can feel isolated or lonely. So we have come up with a few tips for working remotely that employees and managers can use to curb the feeling of isolation, track and maintain goals, and get set into a routine that works.
Employees: Tips for Working Remotely
Figure out your routine.
You likely have some sort of routine for your day when you work in the office. You simply need to adjust your routine to fit your new work from home schedule. Find a routine that works for you and your family and stick to it. Get up and get ready for the day like you would if you were going into the office. Video conferences are much more likely now, so you still want to look presentable.
Start your day and end your day at the same time. Go to lunch at the usual time. These little details will help you be more productive and help you feel less like your routine has been disrupted.
Don't use your old commute time for work.
Repurpose your commute time for something that nurtures you. Go for a morning walk. Read a book while enjoying a coffee. Spend time with your family. Listen to a podcast. Just because you are working from home, it doesn't mean that all of your waking hours should be dedicated to working. Use that newfound extra time in your day to do something that you enjoy.
Use video when possible.
Instead of hopping on a conference call every time you need to chat, use video to get face to face. You can use FaceTime or Zoom for meetings, or use personalized video messages to communicate more efficiently. It's important to maintain some face-to-face time with your team so that you don't feel lonely or disconnected.
Communicate with your team. Then communicate some more.
You have to be proactive about socializing and communicating with your team. Use Slack or Zoom to chat, create a text group with your team, or shoot each other a quick video message. Keeping in touch with your team will help you feel less isolated and keep you on track to meet your goals.
Set a virtual lunch date.
It's likely that you grab lunch with your coworkers now and again. You still can! FaceTime, Skype, and Zoom are great tools to get a little face-to-face time with your office buds. But don't work during your virtual lunch – it's not a meeting!
Take a break.
You don't work 8 straight hours at work, and you shouldn't at home either. You likely go to the break room, grab a snack, visit your co-workers, or take a walk during the day. Treat working from home the same way. Take mini-breaks and then get back to work.
Set up a workspace "home base"
This doesn't mean that you should always sit here. You may bounce around at work and switch up your environment, but you need to designate a "home base", much like your desk at work. You don't have to be chained to it, but having a space just for work helps to separate work life and home life.
Host a virtual work party.
No one said that working remotely means working alone. Get your team together via video and have a virtual work party. This doesn't have to be a meeting, specifically. If you are used to working closely with your team, sitting with them on video is the next best thing to actually sitting with them at work.
Step away from your computer during your break.
You likely don't take your laptop with you to lunch or on your coffee break. So be intentional about your break time when working from home. Close your computer, take a walk, make a cup of coffee, read a chapter of your favorite book, make some lunch or workout. You get the point. Give yourself some distance between work and home by just "being at home" during your break. After that, hop back online and finish out the day.
Managers: Tips for Working Remotely
Continue your one-on-ones as usual.
Meet with team members individually to check-in, track progress, and discuss any wins, struggles or areas of improvement. Be realistic about expectations, especially if your team has family at home during this time.
Set clear goals for your team.
Set daily, weekly, and monthly goals with outcomes for your team. Keep track of these via spreadsheets and let your team know when goals have been met and exceeded. Your goals are unique to your team, so be sure to communicate them clearly and effectively so that everyone is on the same page.
Be realistic about your teams' schedule.
Keep the current circumstances in mind. Your team may have kids home from school or other family members that will need their attention during the day. So try to remain flexible and be understanding when someone has something pop up during work hours.
Have an all-team call at least once a week.
Hold a "State of the Union" of sorts. Discuss your team wins, upcoming goals, any strategies that helped your team be productive the previous week, or give general encouragement. Meeting as a team helps to boost morale and combat isolation.
Share the wins.
It's easy to feel disconnected from your team when you aren't in the same space, especially when a team member has a successful day, closes a big deal, or celebrates a milestone. It's important for you to share the wins, big or small, to keep your team positive.
Get face-to-face with video.
It's difficult to go from seeing your team every day to not seeing them at all. So it is vital to still get face time with your team while working remotely. Since you can't be in the same place at the same time, video is the perfect way to get face-to-face. By using a video tool, you can coach your employees, celebrate wins together, or simply pop in to say hi and give some encouragement.
Ready to Get Started?
Reach more prospects. Set more qualified appointments. Close more deals.
Show Me How