Sales, HR, Best practices for training
Increasing Conversions: Making the Move to a Sales Training Platform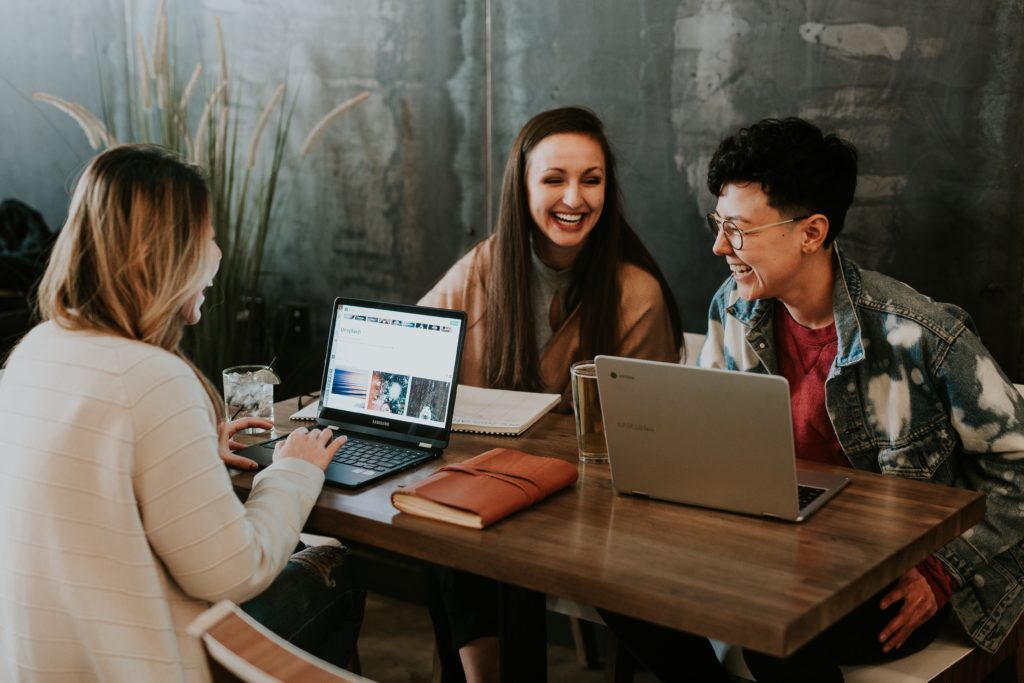 Business is always changing. Every day there are innovative new ways of how, when, and where business is conducted. But one thing will never change. Even in 2019, the fundamental WHY of how business is done remains the same: making money. Your business is nothing without the sale, so you need to be sure that you have highly-qualified people on your team. For your sales team to be effective, they need to be trained efficiently and effectively.
Your sales team is representative of your company and is often even the first point of contact for potential customers. Training is hugely important for your team because it equips them with the knowledge, intuition, processes, behaviors, skills, and materials to bring in the money for your company. In-house training programs require time, labor, and money to support it. While traditional training methods work to some extent, they are no longer the top options for training a productive sales team. There are better, easier and more cost and time-effective choices to train your employees.
With the advent of technology and sales organization tools, making training and sales process information readily-accessible to your team is easier than ever. Video training systems are great for this because they are so easy to use. Seriously, they are ridiculously easy to use. A sales training platform is a great way to bolster your team's overall performance while making their jobs a little easier.
Let's take a look at 5 reasons why you should consider using a sales training platform as your company's go-to training method:
Flexibility
As a tool, video training software is about as flexible as it gets. Not only will your employees be able to pick up training wherever they left off, but they will be able to work at their own pace and in their own free time if they so choose. Once you have set completion deadlines for training, it is best to let your team finish at whatever pace they need, which can lead to a boost in learning retention.
Let's think of it in terms we are all familiar with: studying for school. Exams are always set for a certain date. Some of us crammed for tests, some of us were diligent about studying over time, and some of us just didn't care at all. But if you spend an extended period of time studying, you have a greater chance of passing. The same is true for training! If your sales team is cramming a ridiculous amount of information in a short amount of time, they will be less likely to retain what they have learned and in turn, be less equipped to handle customers. The flexibility of a video platform ensures that your team will be able to train whenever, wherever they want.
Interactivity
Training does not have to be boring. Keeping a trainee engaged becomes an even bigger hurdle each day because of how much information is available at our fingertips. Luckily, with a sales training platform, it will not be. A sales training platform is a great way to track and encourage engagement with your employees, through quizzes, online forums, video coaching, and simple participation monitoring. It also monitors how your employees are learning and digesting the materials by placing them in decision-making situations that will test their knowledge and abilities.
With video coaching, you can role-play sales pitches or emphasize important pieces of training content. Giving them difficult sales situations where they can use trial and error, while also leaning on the knowledge of your peers allows your team members to experience a practical application of their training. Engagement is the number one obstacle in reaching people these days, so this is a great way to increase employee engagement in company affairs. Training works best when the whole team is involved.
Accessibility
Accessibility is huge for your sales team. They need to be up-to-date on all of your latest products, and having all of that information at the click of a button will make their jobs so much easier. Clients will have questions about your company or product, and if you are not providing an easy way to get that information, it will hurt your sales and, ultimately, your company. Closing the sale is your team's number one priority, and having the information that they need at a moment's notice could make or break a deal.
Manageability
Making sure that the information you are providing is accurate and consistent is a vital part of a sales training program. With sales organization software, it is easier than ever to control the content that your employees are getting. You can monitor and update the information your team has access to, ensuring that your whole team is on the same page. This is vital because sales knowledge and messaging can become outdated rather quickly. With a training platform, you will be able to keep all of your information organized, keep your messaging simple and consistent, and update that information and messaging whenever you need to. Your sales team only operates well if they are managed well, and a sales training platform makes this easier than ever.
Portability
Without a doubt, the greatest advantage of a sales training platform, particularly a video-enabled sales training platform, is the portability. E-learning can happen just about anywhere.
Let's say you're sending a sales rep to do a live demo on the other side of the country, but they need to brush up on the product. Well, life just got easier, because they can receive their "training" on the plane, bus, train, or heck, even on a camel. However they are traveling doesn't matter, because an e-learning software can go with them. Nothing can beat the power of a salesperson on the go, fully-equipped to do their job. Plus, people are much more interested in alternate ways of learning and the freedom of portability.
If there are any doubts about whether a sales training platform is a right move for you and your company, these advantages should far outweigh them. Need more info on how a sales training platform can benefit your team? We've got you covered.
Ready to Get Started?
Reach more prospects. Set more qualified appointments. Close more deals.
Show Me How