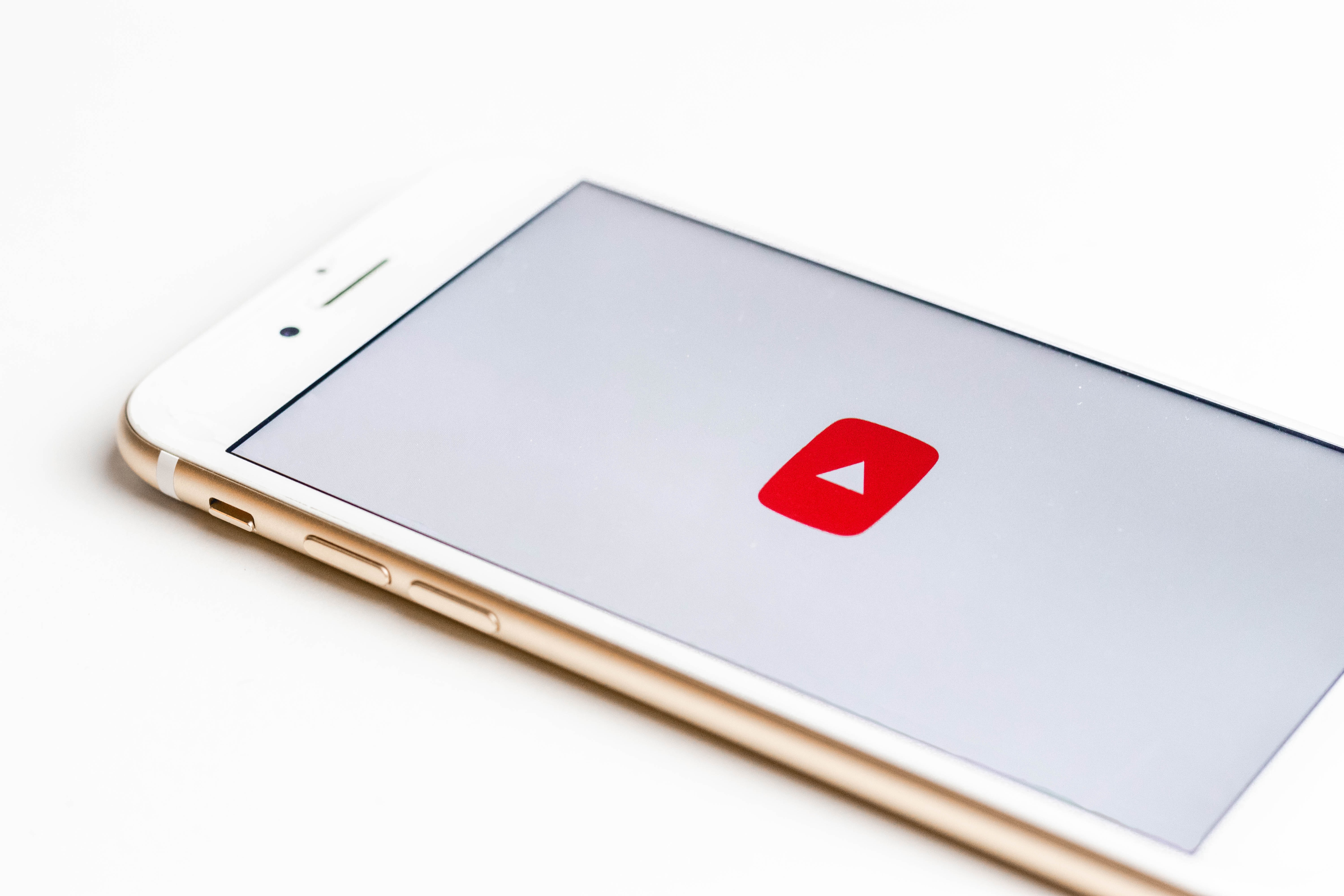 The revolution of online video content came into full effect in the past year. While all signs point to video content as a must-have addition to your marketing toolbox, you may be wondering: is this merely a trend? Is it worth investing the time and resources into studying and applying video content to your stream?
The answer to this question is a resounding yes, and the numbers back it up. A study by Wyzowl statistics shows that an astounding 2 out of 3 businesses have started incorporating video content into their marketing strategy. Of those companies, 4 out of 5 believe that video marketing is the most important factor in their strategy and 5 out of 6 feel that it gives them a net positive return on investment.
The next thing you may be wondering is how do you successfully use video marketing? How does it even work? What exactly do you stand to gain from implementing this resource? Let's address the how and why of these questions.
Why Video Boosts Sales And Builds Trust
The name of the game in online digital sales can be summed up by one word: conversion.
More evidence is mounting that video content and conversions go hand-in-hand. Simply adding a product video on your landing page improves conversions by as much as 80%.
Further studies show that ¾ of users that watched a video explaining a product subsequently purchased the product. The numbers are so staggering that it's impossible not to correlate increased sales with video content.
The entire concept of content marketing is creating an environment based on trust that will foster long-term relationships with your customers. Video content engages and speaks to a viewer's emotions. With a myriad of options and limited time, viewers enjoy video content as a low-effort means to learn about and experience a product without sifting through long website descriptions. In fact, 60% of consumers would prefer to watch a video explaining a product than read through text.
With the Internet turning the cell phone into a global marketplace, trust in a product is now absolutely vital to the product's success. An effective marketing video will present products and content in a personal, conversational manner. Videos give users the ability to attribute a face and voice to a product and company, making your site appear as more than just another nebulous corner of the Internet. This form of personalization and visual learning is a major reason why 3/5 of consumers claim that videos gave them a greater sense of consumer confidence in making an online purchase.
Video content drives sales by building a stronger presence on search engines.
A study by Moovly states that your website is 53 times more likely to show up as the first result on Google is a video is embedded on the landing page. With Google's purchase of YouTube, video has continued to change the way that web searches are conducted and places video content high on the marketing pedestal.
Video Marketing Enhances Email Campaigns
Incorporating videos into email campaigns is shown to increase opening and click-through exponentially. Many email agents cannot support video within an email, so by including a play button that lands on a video page you can distribute video content and bring customers one step closer to your product.
Introductory emails to prospective clients increase first-time clicks by nearly 100%. All the signs point towards video content greatly enhancing email campaign success and getting your brand out to a new audience.
Engaging Mobile Users Through Video
With 90% of consumers watching videos on their mobile devices, optimizing video content for mobile viewing is vital. Smartphone users also report that they're twice as likely as television viewers to feel a personal connection to brands using video content. Mobile content is delivered quickly and typically takes up the mass of the viewing screen, with click-through and sharability to quickly engage with the brand.
A video marketing plan that doesn't have a strategy for mobile viewers is missing out on a massive demographic that continues to grow. A number of video content management systems will orient your video for mobile viewing, an important facet to consider when searching for marketing cloud packages for your business.
YouTube Is Your Friend
YouTube has always been a powerful video platform, and Google's acquisition of the company ten years ago led to successful integration with the search engine. Google's importance to marketing departments should extend to YouTube and video content. YouTube is the second largest search engine behind Google. YouTube also reports that mobile viewing increases one hundred percent annually, showing that it's a force to be reckoned with in the mobile market.
There are a variety of ways for your brand to engage with YouTube. Product-demo videos are a great source to serve as a reference point for curious consumers. For customer longevity, tutorials, "Getting Started" videos, how-to and instructional videos can operate as great sources for customers to return to again and again. To add a human element to your company, behind-the-scenes of non-critical production and assembly, employee interviews, and company event videos can all give insight to the environment of your office. When customers associate a brand with a fun work setting they tend to view the overall brand and its products more favorably.
By maintaining a YouTube channel and creating new content on a regular basis, viewers will be encouraged to subscribe to the channel. These videos can then be shared across platforms, creating a web of content all filtering towards your brand.
Video Ads And Social Media As A Marketing Paradise
Video ads have the highest industry click-through rate at nearly a two percent average. Facebook reported that three-fourths of ad recall could occur in the first ten seconds of a video on their site, showing the lasting impact of quickly timed video ads. However, the ability to skip an ad is something to consider with video advertising. Videos less than fifteen seconds in length are completed only nine percent of the time when they can be skipped. The opposite is true for non-skippable ads, where the completion rate is nearly ninety-two percent.
Social media presence is a must for a video marketing campaign with video ads. While there is huge competition on social platforms between brands, a lack of attention to these sources is a major mistake. Once a video ad is created, sites like Facebook present an array of audience targeting options to show your video ad to the right demographic. A short, relevant video that includes a proper call-to-action can do wonders in generating brand interest.
The 'Stories' feature, popularized by Instagram and Snapchat, is another brand-friendly device. Social media consumers prefer these short, ten-second ad hoc clips to regular posts. Often a graphic with some featured content such as flash sale announcements or a live video, these clips are easy to post daily and bring a lot of eyes to your company.
A final tactic to consider is sending short, personalized videos to followers. Most brands that are active on social media participate in some form of customer engagement. Typically this is replying to comments left on their page by customers. One strategy to think outside the box is by sending a short video reply instead. This doesn't have to be Star Wars quality; a video shot in the office with an employee giving some basic advice or thanking the customer for a compliment is all that's necessary to stand out and show your customers that your brand holds them in the highest consideration.
Getting Social Media To Do The Marketing For You
Social media grants users the ability to engage and support a brand however they see fit, with great consequence to the business. As Scott Cook says, "A brand is no longer what we tell the consumer it is – it is what consumers tell each other it is." Even more affordable than video marketing is getting your customers to video market for you! User-generated content is easy to receive and a great means to market your business.
Social media managers can hold contests on social platforms like Instagram, Twitter, and Facebook, asking customers to post videos and tag their friends and the company. The user is then entered into a contest, with the video getting the greatest response, most views, or otherwise winning a free product.
This places the marketing initiative on the consumer and works to reach a wide audience. Friends and family of the consumer will inevitably trust the customer over a random company, giving a greater chance that they will decide to look up and try your product or service for themselves. Your company can share the winning video as its own supportive content, building confidence by humanizing your brand.
Another tactic is unboxing videos. In these videos, products are sent out to customers with the intent of them filming the entire experience of unboxing the item and testing it out for the first time. These videos work in that they build anticipation in the viewer, making the purchase seem more than just buying something online, but an exciting experience.
With all of these strategies to use video in marketing, it can be challenging to decide where you should start first. Luckily, HIRENAMI has years of experience and an industry-renowned system for assisting you in developing a video marketing plan that truly works for your company.
Video Content: Proven Marketing for Any Budget
Perhaps the most exciting part of video marketing is that there are options available for literally every budget. In fact, a lot of quality video content is created stunningly for no cost except for the time spent making it. You're probably wondering, "When Hollywood films have hundred million dollar budgets, how can I make a video for free?" Thankfully it's a lot easier than it seems.
Online editing tools and open-source software are regularly improving and range from affordable pricing to completely free. Open-source software is an excellent resource for initial editing as it can typically be downloaded for free and new patches are frequently uploaded for constant product improvement. For Apple computer owners, the iMac and MacBook Pro come fitted with iMovie software that allows for video editing and converting. With these tools at your disposal, videos can be freely edited, trimmed, and have graphics and cuts inserted to give a professional quality to your video content.
Many of these programs can be self-taught. An abundance of videos on YouTube exist that provide training on virtually any editing query you may have, from beginner questions all the way up to advanced editing skills. For open-source software, typically the origin page includes message boards for users to share advice and upload user manuals for further assistance. If you want more information, your local bookstore chain is likely to have an entire section of great books dedicated specifically to video editing software.
From the filming front, built-in cameras on desktops are perfect for Q&A and troubleshooting videos for your customers. Smartphones and tablets are other excellent sources of readily available high-definition video camera capabilities, meaning most of us can film video content on the go, anywhere in the world using a decide we already carry in our pocket. For more in-depth video content, HD video camcorders, microphones, and green screens can all be had for a relatively small investment in comparison to their potential return.
You may have not realized that all of these tools are already at your disposal. It's okay if your videos aren't perfect in the beginning. Research has shown that viewers are more bothered by videos that fail to explain a product or service than of low-quality offerings. Now that you can identify your equipment to generate video marketing content, what strategies should you employ?
Ready to Get Started?
Reach more prospects. Set more qualified appointments. Close more deals.
Show Me How