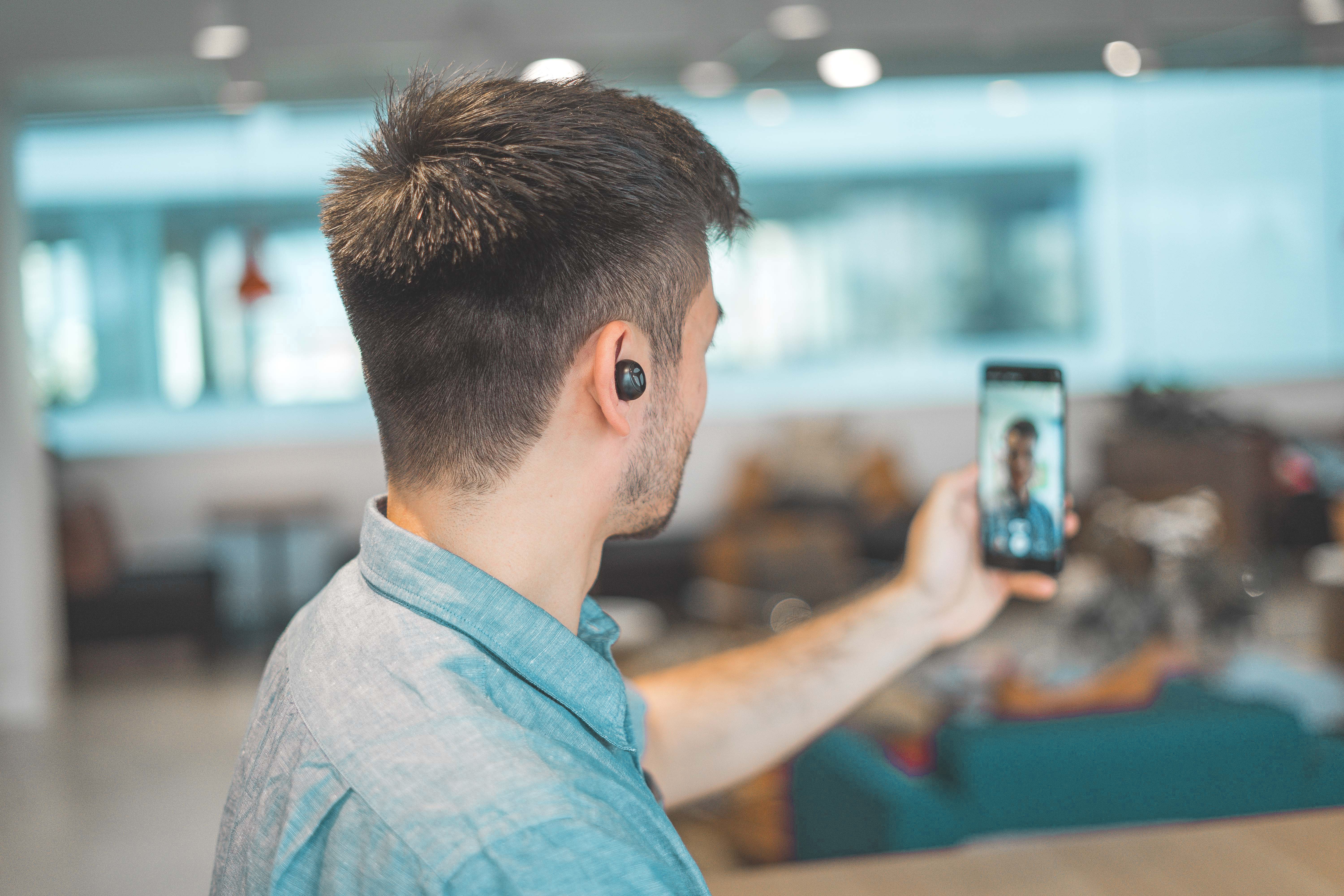 Video lead generation is a vital strategy for modern marketing, as marketers work constantly to get their messages out to increasingly complex, multi-channel buyers. However, as the bulk of marketing channels are now grossly oversaturated, buyers are responding by taking every necessary step to safeguard their information.
Breaking down these walls built to keep marketers out isn't the answer. They can always be rebuilt and you risk sacrificing long-term success for short-term gains. Instead, attempt to lure buyers out by establishing trust with your audience and giving them a glimpse of the positive and human aspects of your brand.
How can this be done? The answer is simple: video lead generation.
When done right, video can be a valuable and critical lead generation method, expanding your marketing strategy to demonstrate to your buyers a different side of your business that can't be seen with the written word. This ability to add a humanistic or entertaining perspective can do wonders in building your business profile.
Use Right Equipment to Get the Job Done
The first step in establishing a video lead campaign is ensuring that you have the resources at your disposal to create the content that you need. You may be saying to yourself, "There's no way that our marketing department will ever have a budget approved to purchase thousands of dollars on video cameras, microphones, editing software, and the training necessary to operate it all".
Well, here's some good news: you don't need a huge budget to get started with video lead generation. Two huge innovations have shortened the gap on video marketing creation. The first is the proliferation of smartphones and tablets with high-quality cameras and cloud storage capabilities. The second is video sharing via social media.
Exercising best practices, you will be surprised at the quality of video you can get out of an iPhone. By making use of a basic tripod in a properly lit room and equipment you have on hand, you can be on the way to making quality brand videos. Tablets and laptops also typically come equipped with cameras that can serve this same function, often with internal microphones for recording your audio. Several awesome open-source editing software exists online for your use, and the Macbook comes equipped with iMovie to make any of the edits, intros, and transitions you'd need, if you need any at all. If you can get permission for a small video budget (~$500), there are excellent lighting kits, microphones, and even green screens that are cost-effective and can truly enhance your video-making experience.
However, if you choose to shoot solely on your smartphone or computer, you can still create a high-quality, personalized video that will stand out to your prospects and customers.
The other factor affecting video budgeting is how video marketing relates to social media. Long gone are the days that distributing video content meant airing big-budget productions as television commercials. Social media has transformed video marketing through a rise of user-generated content and platforms like Snapchat, Instagram, and TikTok.
This means that a well-recorded smartphone video will often be on a similar budgeting par with the bulk of other videos on social media, leveling the production mark and putting a higher premium on creativity and content than on cost.
Determine Your Video Use Case
Before you get started filming, you first must identify and decide the purpose of your video. Your videos can be anything from product-focused to emphasizing the culture of your brand.
One direction that you can take your videos is event introductions. Events are a perfect outlet for lead generation video. For any type of hosted event, whether it be a tradeshow or webinar, a lead form is involved. However, before a prospective buyer will just hand over their contact information a certain level of trust must be established. This is where video content can boost your potential.
Create an event introduction video that simply explains the purpose of the tradeshow or webinar and what you hope to accomplish. Be warm and inviting, smile, and make the video seem conversational.
Product videos are another excellent way to build a rapport with potential clientele and get them feeling enthusiastic about your products. Per Wyzowl, nearly two-thirds of businesses that use product videos believe they lead directly to increased sales.
There are a few keys to succeeding or failing with product videos. First, you want to make your product video inviting. It's not solely about explaining the product but finding a way to engage your audience using entertaining factors, whether that be an enthusiastic host or animation. Keep your videos short and to the point. At the end of your video, give viewers an obvious call-to-action, either verbal or written, in the form of a demo sign-up, following on social media, or contacting the sales team.
Integrate Video into Your Marketing Automation Platform
By connecting your video hosting platform to a marketing automation platform, all your services will be tied together to spit out the pertinent lead generation information and statistics you need to inform the sales team on a next-step strategy. This allows you to create smart lists based on viewing data and send product-specific emails based on the product-specific videos that a prospect viewed. You can then track which videos converted prospects into leads and which leads converted to sales all in one central marketing system.
For more information on how to

integrate your marketing and video systems,

vidREACH

offers services to get you on the right track to successful video lead generation.
For those that don't have marketing automation but want to use video for lead generation, vidREACH has you covered.
Ready to Get Started?
Reach more prospects. Set more qualified appointments. Close more deals.
Show Me How