Marketing, Sales, Video, Customer Success
External Communication and Business Growth: Why Communication is Vital to Business Success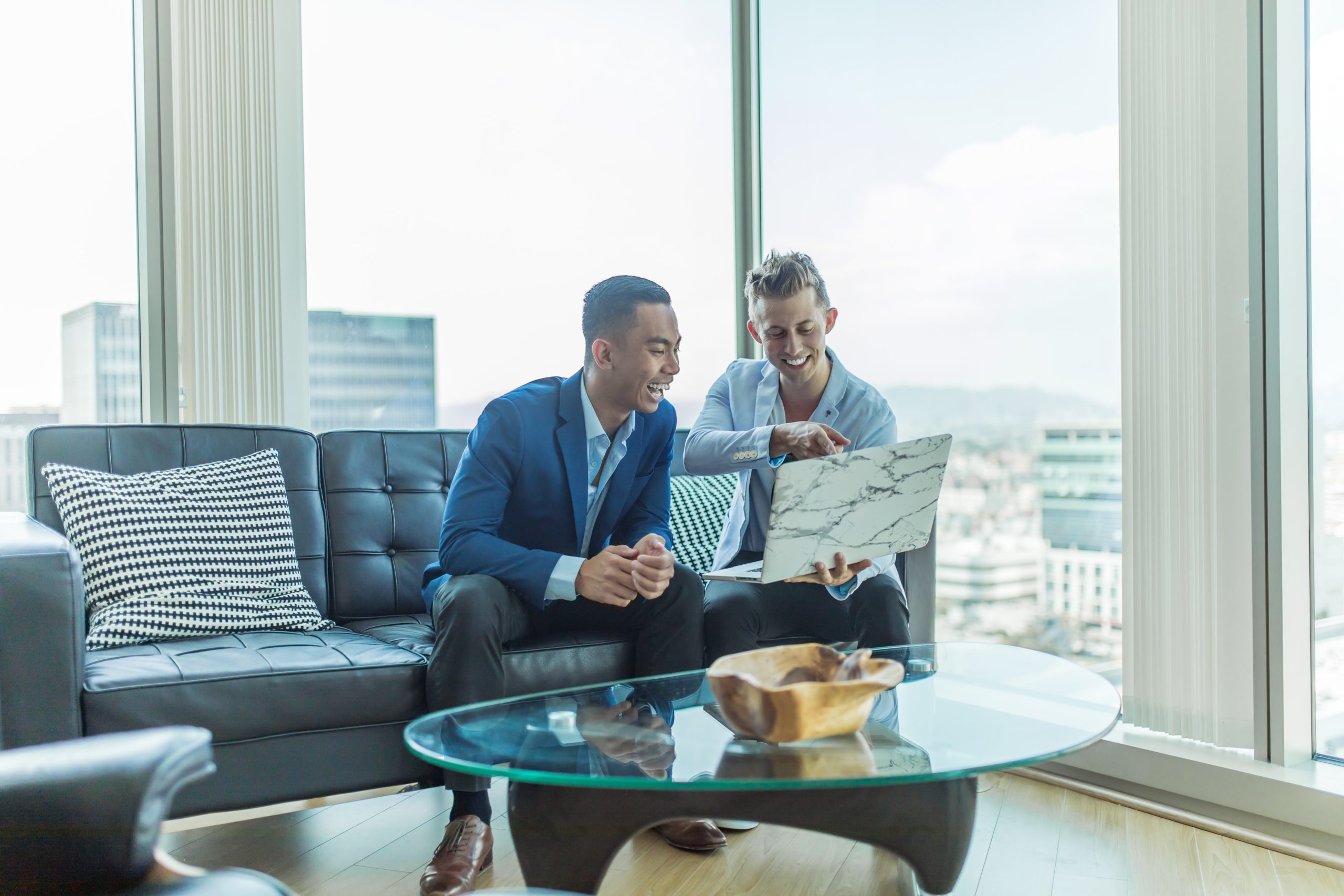 Effective communication is critical to brands in order to succeed. There is equal power in the way that you communicate your product and the actual product in itself. We have seen hundreds of startups with phenomenal products and a subpar message. As well as hundreds of organizations with a so-so product and phenomenal messaging. There is a vital balance for cultivating strong external communication in order to kickstart business growth within your organization.
In the world of business, there are two primary ways of communication: internal and external. As mediums shift in advertising and marketing, the bleed between the two communication types has become more and more blurred.
First, let's define the difference between internal and external communication.
What is Internal Communication?
Internal communication highlights the strategies and information relayed between members of your organization. This can include communication through mediums such as:
Intranets:

An online company intranet allows internal information to be stored and easily accessible to team members. These could include things such as brand guides, important internal documents, sales engagement resources, content arsenal, or company values.

Employee Newsletters:

Employee newsletters can be as individual and unique as your team. These updates can highlight wins, celebrate birthdays or important holidays, inform your team about upcoming events, and overall keep everyone fully informed with what is happening internally. These are a great way of keeping people up to date with what is happening and promoting inclusion over division.

Team Collaboration Tools:

Fostering strong collaborative team dynamics is important. Team collaboration tools such as coaching and training tools can produce internal continual learning.

vidREACH Coach

allows teams to engage in continual learning wherever and whenever. This allows consistent communication and engaged learning regardless of your enterprise's size or geographic distribution.
Internal communication provides teams with an opportunity to enhance the quality of work and cultivate deeper ideas. It helps foster a healthy culture and environment that leads to retention and better success for brands. Internal communication focuses on providing depth for your organization rather than trying to engage an outside person.
What is External Communication?
External communication, on the other hand, does just that. It focuses on connecting people outside of your workspace. Both types of communication are essential for a successful business, but a majority of organizations put greater emphasis on external communication. External communication relays your marketing objectives and unique value propositions to someone outside of your organization in order to display your brand purpose and identity with your target audience.
A few components of effective external communication solutions include:
Marketing & Advertising:

How does your organization engage with your target audience? While there isn't one all-inclusive or perfect method for relaying an effective message, there are industry trends that companies use to boost outreach effectiveness. Advertising is a multi-faceted tool that allows companies to engage with a large number of consumers in a personalized way. You can shift the way that you market based on your audience.

Key Outreach & Brand Information:

External communication strategies aren't solely just for consumers alone. Running a company goes a lot deeper than just selling to consumers. It includes reaching out to suppliers, investors, shareholders, and stakeholders. There are many moving pieces that help organizations thrive in external communication.

Networking Campaigns: There has been a prominent rise in digital networking that has connected users from all across the globe. As a result, there is more emphasis on digital networking and engagement strategies.

External communication strategies might also include a networking campaign in order to widen your reach and foster deeper external connections. These campaigns could include reaching out to PR agencies, tapping into the social media influencer world, or engaging with local news outlets to gain access to a larger network than you currently have.
These components are each small layer that comprises external communication. They aren't linear answers to success, but they do help differentiate between internal and external communication strategies. As you further analyze what works best for your organization, you can shift and mold each of these strategies to best work for you.
Now let's look at 3 effective methods to make sure that your external communication methods will grow your business and resonate with your target audience:
1. Blogs and Website Collateral
Does your organization focus on SEO? If so, you are more than likely aware of the effects that creating strong, search-engine-optimized content can have on your bottom line. Having a successful website and online presence is a game-changer for your organization. Providing your consumers with insightful content not only helps you drive business, but it also allows your consumers to gain deeper knowledge and access to what is important to you – all while building your thought leadership and branding image.
Adding a company blog into your external communication strategy can be an effective way to resonate with your audience. You can share the latest industry updates, projects your team is working on, culture highlights, etc. Providing strong website collateral such as whitepapers, ebooks, video tutorials, or seminars lets your consumer better engage with your brand. These mediums allow your voice to resonate in a tangible way. Organizations that curate content to assist buyers in their sales journey appropriately are more successful than those that do not provide accessible resources for their consumers to learn from.
2. Social Media
With the major rise of influencer culture, social media has quickly developed into a major vehicle for external communication. Social media has proven to be one of the most effective external communication strategies, so much so that we see organizations rapidly cultivating the same idea into their own internal communication strategies.
This strategy is most effective when you understand where your audience spends most of their time. If you know your main audience is spending their time networking via Linkedin rather than Instagram, you should focus your time accordingly. Social media is what you make it. The time and energy that you invest in these platforms are what you will receive out of them. Be strategic and intentional with your messaging. Clearly define your purpose and your goals, and you will quickly see how effective this medium is as an external communication platform.
3. Email Campaigns or External Newsletters
For most companies, email marketing has proven to be an effective communication style. As automation develops, creative messaging becomes more important. We still believe that email marketing is incredibly effective. We also believe that the story you tell and the way you deliver your message are equally as important.
With each of these strategies, it is important to think about who you are targeting and what you want them to get out of the message. Don't feel like your email campaigns and external newsletters have to be super formal. Have fun and get creative. Be direct and concise, but don't forget to create something that engages your target audience. vidREACH allows customers to seamlessly personalize their outreach, making each campaign and outreach creative and fresh.
Want to learn more about curating effective communication strategies in your organization?
Ready to Get Started?
Reach more prospects. Set more qualified appointments. Close more deals.
Show Me How