Marketing, Sales, Video, Customer Success
External Communication Strategies for 2020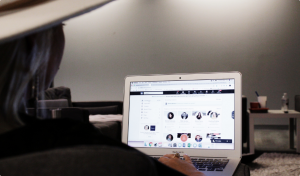 Effective External Communication Strategies for 2020
"Strategy" is a word we hear often in our day-to-day operations. Every sector of your business likely has a strategy of some kind. Whether you have internal strategies for hiring, training, and coaching, or external strategies for sales, marketing, and customer success, it's important to remember that strategies are nothing if you don't follow through. Setting yourself up for success is key, so you need to create tangible steps and small goals that support the bigger strategy. How you create your strategy is vital.
And yes, every business strategy, whether internal or external, is necessary. However, your external communication strategy can make or break your brand and shift the way you engage with your prospects and customers.
You could have the best product and service in the world, but how you tell your target audience about it matters. What story is your team telling? Does it authentically match who you are as an organization, while still engaging your consumer in a real, fresh way? Are you executing your strategy efficiently to actually reach your audience? Are you using the best mediums to distribute your communication?
Here are 5 types of external communication tools to integrate into your strategy this year:
1. Website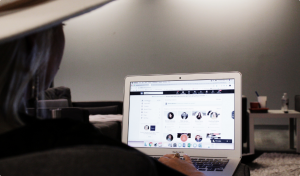 Your brand likely already has a website. If not, it's time to invest!
But with a great website comes great responsibility. Your website is likely the first place your prospects and customers will go to learn about what you offer and who you are, or to seek help. Having a defined website strategy is key to driving new business and retaining current business.
One of the major benefits of having a website as part of your external communication strategy is that it allows your company to build online credibility and brand awareness. Giving consumers a space to learn more about your organization and brand cultivates a deeper level of trust for when they consider the product or service that you are offering. Most consumers will assume that businesses have websites. If you are a new business, this is a great external communication strategy to start with.
Developing a website with strong content and credible information is helpful for your consumers during the awareness phase of the sales funnel. More than likely, your consumers are coming to your website through direct traffic, meaning that they are intentionally learning more about your brand and what you offer. Take time to invest in making your website easily accessible and highly functional for your audience.
Websites require constant upkeep and updating, so keep in mind that as your business strategy shifts as a whole, your website must pivot with it.
2. Blogs
How are you driving traffic to your website? PPC? Social media? Email outreach? A great asset to all of these forms of external communication is a company blog.
Blogs generate organic traffic, boost SEO, provide content to send to prospects and customers through various outreach campaigns, and are great resources for creating additional pieces of content like infographics, ebooks, and guides.
Blogs help with 4 areas of your business:
Blogs drive traffic to your website. Having your company blog be the focus of your social media content is a great way to assist in driving traffic to your website.

Blogs boost SEO. How often do you search something online and go all the way to the 4th or 5th page to find what you are looking for? Rarely or never. SEO helps circulate your webpage to the top of the search results and blogs help you get there.

Blogs position your brand as an industry expert by providing space for your team to establish authority around trending industry topics or brand-specific offerings.

Blogs help foster better relationships with your prospects or customers. Your audience can go to your blog to find information about your product, industry, or company, or you can send out a weekly or monthly newsletter containing new blog content. This is a great way for you to provide intentional outreach while maintaining a wide reach.

3. Events
Events are a great way to gain exposure for your brand and your product. Whether you are hosting, attending, or sponsoring an event, you have access to a network that you don't have direct contact with currently. Hosting events is a great way to develop a better relationship with your target audience. Developing new relationships and having a space to be face-to-face with your target audience is a great way to help your organization build brand loyalty. Lastly, events provide an opportunity to engage in partnerships with other businesses and can be an organic way to network with companies in your industry while providing space to partner with others who benefit from your product or service.
4. Social Media
This is one of the largest types of external communication that consumers engage with daily. Social media has quickly become a strong method for organizations to market and sell to their target audience. The key to social media is to keep it personal. Consumers crave authenticity from brands on social media. They want to be engaged, but in a way that doesn't seem pushy or forceful. Social media communication is all about telling a story. What story does your company tell your consumers via social media? Is it engaging?
This form of communication is more persuasive than facts-heavy. Social is the medium to let your creatives do what they do best. Use it as a platform to brainstorm new ways to grab consumer attention.
If your team is new to social media, here are a few tips to making an impact while getting started:
Keep it simple.

You don't need to have the most aesthetically pleasing graphics to make a resounding impact. Be engaging, but keep it simple. Less is more on social media. Be direct and think about who you are creating content for. Focus all of your energy on making content directed towards your consumer.

Keep it short.

Your audience doesn't want to see or read a novel on social media. That's what blogs are for. Keep your social content bite-sized.

Stay true to you.

Social media can easily become a platform for comparison. Take a step back when creating content and make sure that what you are creating is authentic and true to your brand, rather than just copying what your competition does. Be you. Be unique.
5. Public Relations
Public relations ties all of these external communication strategies together. Strong organizational PR creates brand identity that is incomparable in your industry by placing emphasis on building your brand and exposing your company to the right audience at the right time.
If you are looking for a way to augment your external communication strategies? vidREACH can help you take your strategy to the next level with the power of video.
Ready to Get Started?
Reach more prospects. Set more qualified appointments. Close more deals.
Show Me How