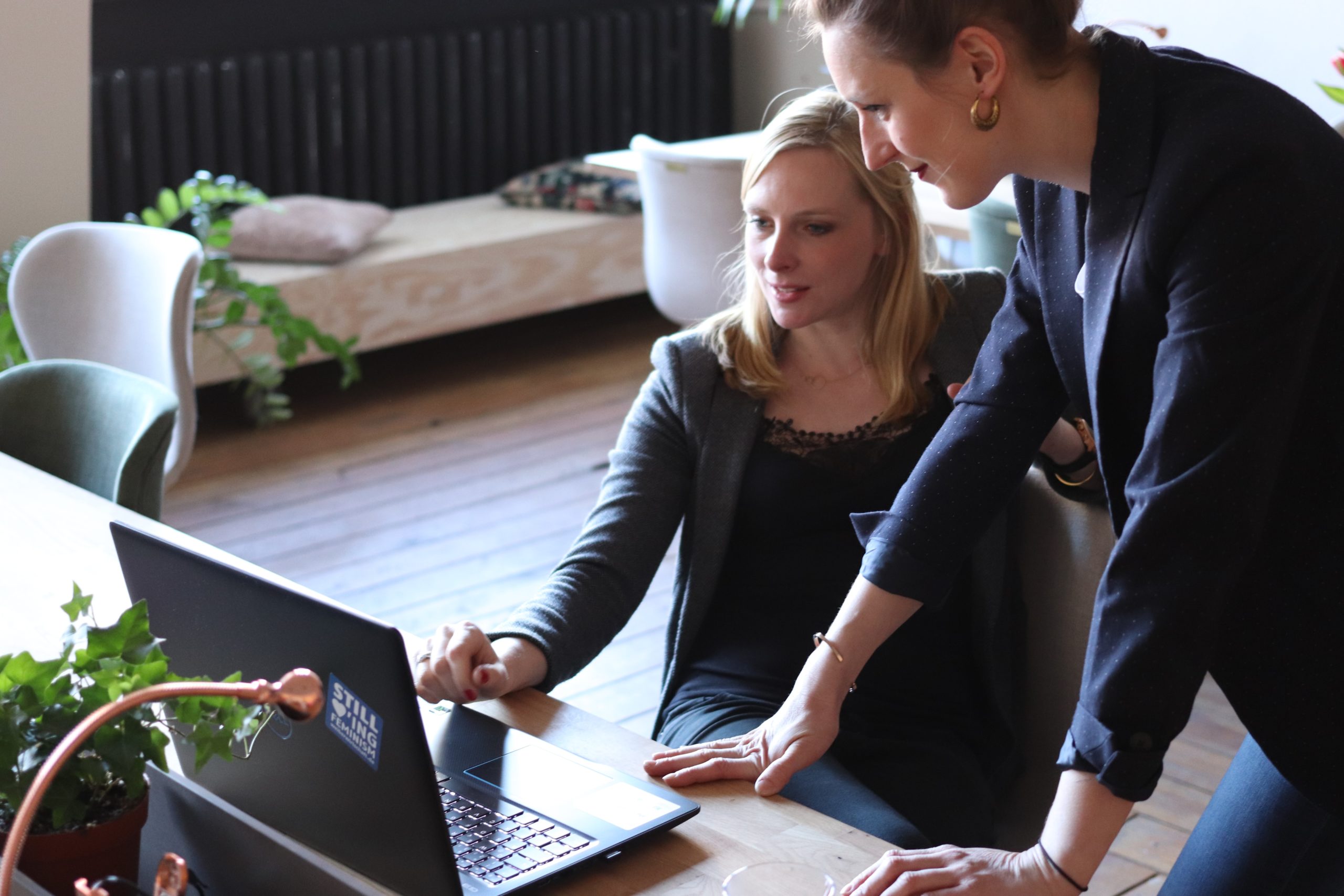 The Sales Handbook: Follow-Up Strategies That Get Responses
Let's be honest: following up is tedious and it often gets shoved to the backburner while sales reps focus on closing deals. However, an effective follow-up strategy is key to closing deals. And while everyone is capable of following up, not everyone has the necessary follow-up strategies to get a response. Following up is an art form. It requires tact, strategy, and a keen sense of how each individual prospect will respond or engage.
We've put together a few (twelve, to be precise) effective follow-up strategies for sales that get responses:
Establish a cadence.
This is one of the most effective follow-up strategies. Get in the habit of consistently following up. We know, we know…sometimes this is easier said than done. But staying top-of-mind with your prospects is a surefire way to get more responses.
However, there are two potential pitfalls to following up in general:
Following up inconsistently

– If prospects are only hearing from you sporadically, they likely won't care enough to engage with what you are saying.

Following up too much

– Yes, there is such a thing as too much communication. Being overly enthusiastic about chatting with a prospect is just as damaging as not chatting enough.
Ultimately, you need to find a cadence that works for both you and your prospect. It's all about balance.
Ask the prospect the best way to follow up with them.
This may sound direct, and that's because it is. You've likely filled out an online form that asked about the best way to reach you. It's no different with your prospects. Communicating with prospects in a way that is best for them shows intentionality and gets more responses.
Is there a word or phrase you can put in the email subject line that will get their attention? Is there a certain time of day they are more likely to respond? Do they prefer texting over emailing?
These may seem like inconsequential details, but they are details that can make or break a prospect relationship. Every prospect is different, so every way you communicate with them should be as unique as they are.
Always have a reason to follow up.
Avoid "checking in" or "touching base" just for the sake of it. Your prospect's time is valuable and likely in short supply, so only contact them if you have a legitimate reason to do so. Checking in for no reason can reek of desperation, so avoid it at all costs. If you can't start your conversation with "My reason for calling you is…", then you shouldn't be having the conversation at all.
Focus your follow-up on the prospect and their needs, not on what the prospect can do for you.
Your prospects aren't stupid. They can smell desperation from a mile away, and taking a "scratch my back and I'll scratch yours" approach can be off-putting. Focus on the prospect, their pains, and their needs. Leave the fact that you are trying to make a sale out of the conversation. When following up, craft your messages to emphasize how you can help the prospect solve their issues. Show them you care. Show them you are invested in their struggles.
Add value.
This sounds simple enough and is perhaps the most important key to an effective follow-up strategy. However, a lot of reps get stuck trying to figure out exactly how to add value. Case studies, relevant fact sheets, eBooks, or how-to guides are pieces of content that add immense value to your communication.
And while a lot of your value-adding content comes from other departments like marketing or product, there is content that doesn't require multi-departmental collaboration. Do a bit of research to dig up articles or blog posts that address specific prospect pain points without trying to sell them your product. Or, send them an article about something completely unrelated to work that you may have chatted about.
This could be something as simple as sending an article to a prospect who mentioned their upcoming work trip:
"Yesterday I read this article about the best pizza in Chicago and thought about your upcoming work trip. I hope this inspires you to hunt down the best pizza in the city while you're there!"
The key here is to find a balance between educational content pertaining to work and content that does nothing but build rapport.
End each conversation with an ask. And change it up when you need to.
Always. Have. An. Ask. Every communication you have should end with an action item or ask, but don't rehash the same ask. If it didn't work the first time, it likely won't work the second or third time. Try something different. If blatantly asking for another call or meeting isn't working, engage them in a different way. Send them a blog post or article that's relevant to their pain points and ask their opinion or thoughts on the subject. Shake up your ask and see what happens.
Send a summary email highlighting all of the main points of every conversation.
In addition to helping you stay on top of your Salesforce notes, sending a summary email reiterates what you said and demonstrates that you didn't only hear what your prospect said, you understood it. Another added benefit is that you are able to hold your prospects accountable for any action they may have verbally agreed to.
Did they say they would meet with you again on Friday at 2 pm? Put that in the follow-up. Did they say that they would pass the sales deck along to upper management? Put that in the follow-up.
Don't guilt prospects into responding.
Just don't do it, promise? It's off-putting and tacky.
Guilting a prospect can go one of three ways:
They won't respond at all.

They will respond angrily.

They will talk to you out of guilt, and it likely won't be productive.
Your best bet is to provide enough value in the conversation that they are enticed to respond back because they want to, not because you put them on a guilt trip.
Follow up with a video.
Rehumanize your communication and show some intentionality with a personalized follow-up video. Video is great for every stage of the prospect life cycle and can revitalize even the darkest lead. Get creative with your content and keep it short and sweet. Your prospect doesn't have all the time in the world, so keep it under a minute and make it valuable.
Focus on how your product or services benefit the prospect's entire team.
It's easy to focus on the personal benefits of your prospect using your product or service. But placing emphasis on how it benefits their entire team is a stronger selling point. Often times, you will be speaking with a decision-maker who won't actually be using the product but will be measuring its success. By demonstrating how their entire team can benefit, you are building a stronger case for yourself and providing a more valuable product for your prospect.
Send a treat.
Everybody likes surprises. If you have the capacity and budget, treat them to a coffee or lunch. Here at vidREACH, we LOVE coffee and love to give people the gift of coffee. And sometimes, a well-timed pick-me-up is just the thing to open up the conversation.
Know when to quit, but don't break up.
You aren't doing yourself (or a potential deal) any favors by slamming the door shut on yourself. It's important to know when to quit following-up. You don't want to be that rep who can't take a hint. Instead of writing a traditional "break-up" email, spin it a bit differently. Let the prospect know you've taken the hint, but leave the door open for a potential down-the-road conversation.
"I will keep you in mind and check back at the beginning of 2021 to see if our goals are better aligned."
Setting a simple expectation that the prospect will be hearing from you again does two things. First, it keeps them from being blindsided when you decide to pop out of the woodwork 6 months down the road. Second, it keeps you accountable while leaving the relationship open to new opportunities. Mark it on your calendar, and then move on.
Do you have effective follow-up strategies for sales that you swear by? Let us know below!
To learn more about how you can tailor your follow-up to get responses, give us a shout! We are pros in crafting effective follow-up strategies that get results.
Ready to Get Started?
Reach more prospects. Set more qualified appointments. Close more deals.
Show Me How