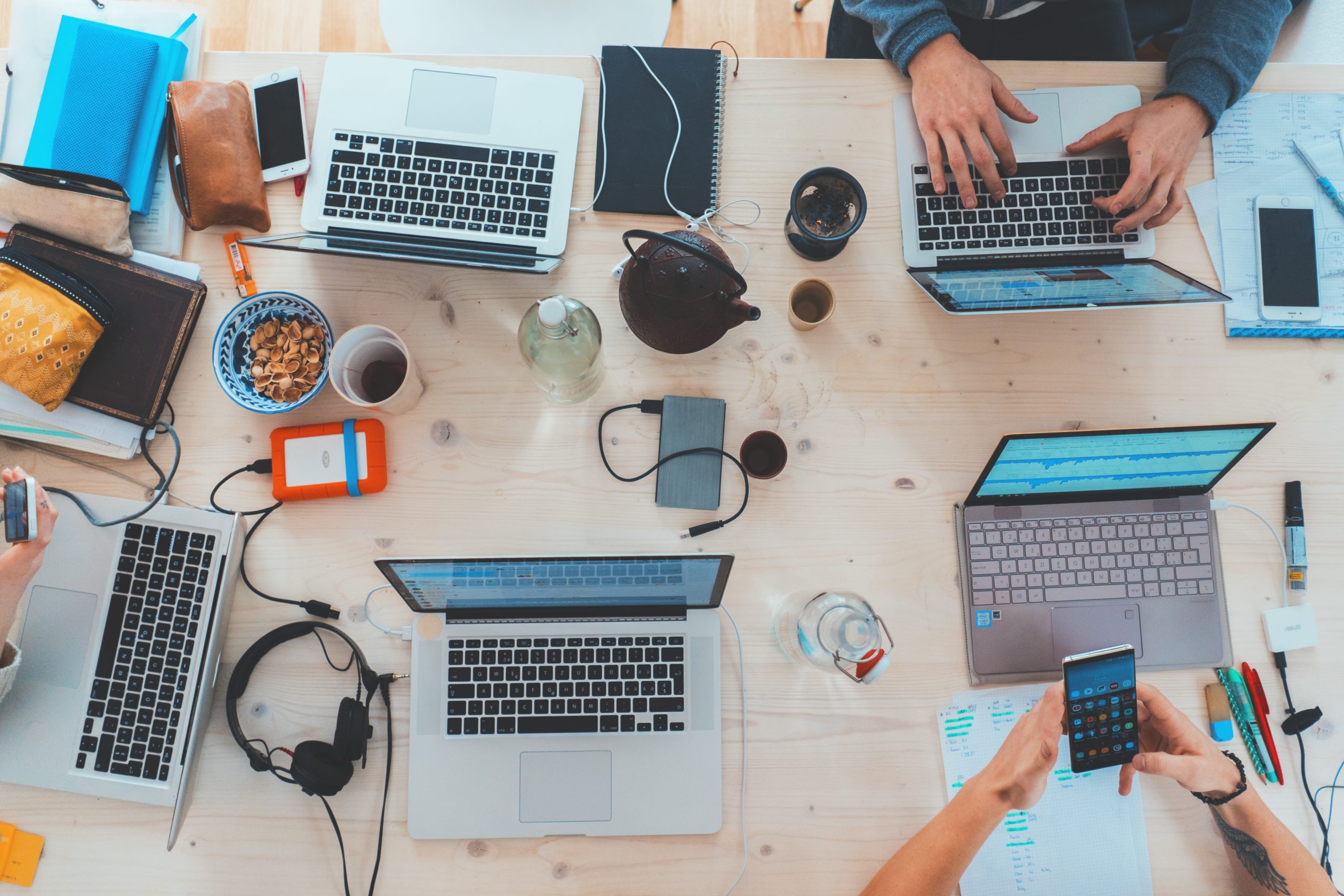 Gone are the days of simply being 'online." Having an in-depth, CRM solution no longer holds a competitive edge for sales teams. Everyday there are new technologies being innovated, developed, or released. The noise within the technology industry is growing louder and louder. How do companies stand out as they strive to break through the industry competition? How does your sales team adequately engage with your prospects and customers in an effective way? As more organizations look to introduce a sales engagement platform to their teams, how do they know what to look for and which one to choose?
Let's take a look quickly at what exactly qualifies as a sales engagement platform, as well as what to look for as your organization searches for the perfect fit.
What is a Sales Engagement Platform?
A sales engagement platform assists in enhancing your existing workflows among all of your sales tools- your phone, email, CRM, content management system, and more. It exists to eliminate hassle and make your efforts faster and more efficient. If your team is looking for something that will save them time and keep them organized while producing better results in their engagement efforts, then you should take a deeper look into investing in a sales engagement platform.
Here are 5 major game-changers you'll see by implementing a sales engagement platform on your team:
1. Streamline Your Communication
Communication has a larger impact on our day to day operations now more than ever. Effective communication helps drives your prospect quicker down the sales funnel. Engaging your prospect quickly and seamlessly helps to keep your efforts at the forefront of business agendas. Communicating with prospects through a reliable medium saves time from initial contact to the follow-up to close.
A sales engagement platform enables your reps to chisel down time spent in follow-up while eliminating the likelihood of a prospect falling off or going dark. This keeps communication fluid and effective so you can continually foster relationships with your prospects.
2. Transform Your Pipeline Forecasting
If your team were to analyze their current sales pipeline right now, you would probably be able to inspect and learn from opportunities of growth for future deals. Forecasting is an important part of sales because it allows you to see where you are going while pinpointing where you can shift and stretch your current sales tactics.
When reps are better able to assess and manage their pipeline, they can better provide accurate forecasting. A sales engagement software helps you gain a better picture of all the information that goes into your reps' sales processes all in one place. Your reps can better time follow-ups and improve engagement with prospects to produce a more helpful and efficient sales process.
3. Change Your Content Outreach Success
Gone are the days of sending out sales content and wondering about its effectiveness. With the power of analytics, we have deeper insights into our prospects' content journeys. Comprehensive analytics allow you to track when a prospect opens a piece of content, how long they spend looking at the content, and what calls-to-action were most effective.
With sales engagement software, there is a better capability for reps to find out what prospects and customers need, regardless of where they are in the sales funnel. Shifting your content delivery process based on this data is crucial to better understanding and catering to prospect and customer need. It allows your reach to be as effective as possible.
4. Work More Efficiently
A sales engagement platform gathers all of your communication data into one central location so that you can eliminate the need for disparate systems. Why log into three systems when you can log into one and find all of the information you need?
I think I can speak for all of us when I say that no one has time to endlessly sift through an email chain to find that thread with your prospect from two months ago. A sales engagement platform contains built in prospect intelligence that can save time and hassle by managing all of your prospect information in one spot.
An added bonus? Task management. You can consistently know where your efforts need to be focused when you begin each workday. As a result, you are not constantly trying to determine what your next task should be, or how to take the steps to get there.
5. Sell Smarter
Sales intelligence is a major part of sales engagement software. What would happen if you could track and monitor all of your outreach? Monitoring your prospecting efforts not only saves time for your team, but it allows for more efficient processes.
When we are able to sell smarter, we can serve our prospects better. We have more time and energy to dedicate to our actual relationship with the prospect, rather than just trying to get them deeper in our pipeline. Sales engagement platforms help to seamlessly navigate your consumers deeper into your funnel so that the overall process is quicker and more efficient for all involved.
Sales engagement platforms are no longer a luxury for sales organizations.The power in functionality and transformation of prospect and customer engagement make sales engagement software a necessity. These platforms help sales teams engage better with prospects, improve prospecting efficiency, drive communication, and ultimately lead to more deals.
Is your team ready to take the next step in integrating a sales engagement platform? Let vidREACH REACH and workFLOW transform the way you engage with your target audience.
---
Ready to Get Started?
Reach more prospects. Set more qualified appointments. Close more deals.
Show Me How