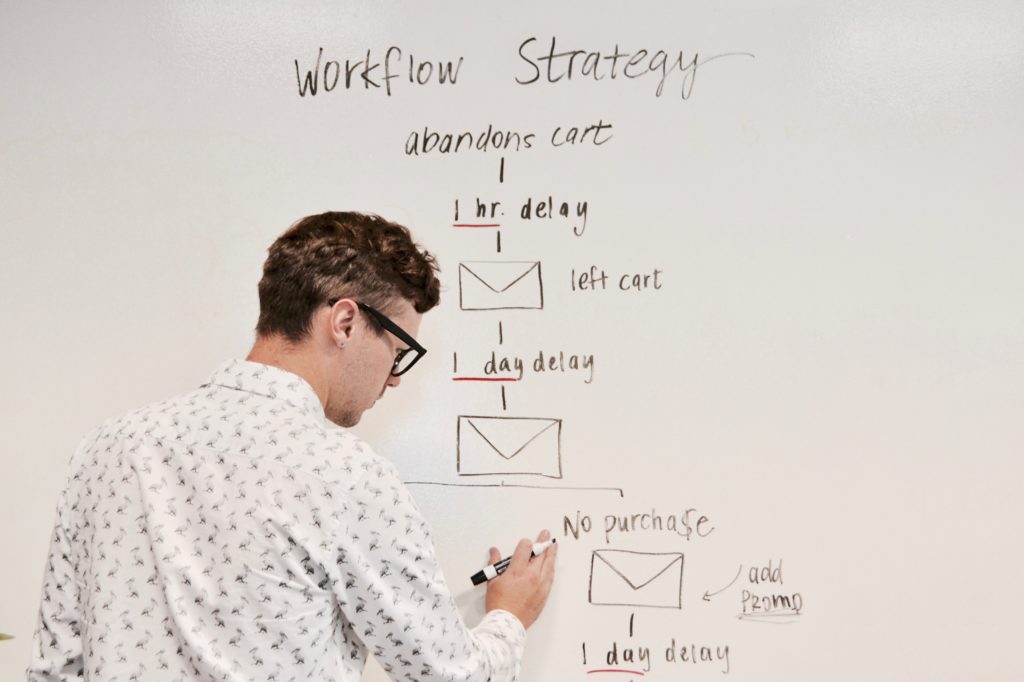 Lead Generation Guide
Lead generation is a vital function of the marketing team that requires time, research, carefully crafted strategies and messaging, and most of all, patience. No brand wants to alienate its audience through over-persistence or to come off as pushy or arrogant. You need to ensure that your marketing team possesses the tools and the knowledge to effectively grab the attention of any prospective leads.
Here is a beginner's guide to lead generation and how it can benefit your business:
What is lead generation?
Lead generation is the process of engaging and converting a targeted audience into prospects that are interested in your products, services, content, and brand as a whole. How a brand qualifies a lead is as unique as the brand itself. Regardless of how a brand defines a good lead, it is vital that a solid marketing strategy fuels lead generation.
There are a number of digital marketing tactics to bridge the gap between your brand and your target audience so that you can connect and build meaningful relationships. Whatever your lead generation process, you can't collect and convert leads without first accumulating an interested and invested audience.
What is lead generation in digital marketing?
Lead generation in digital marketing requires several methods and processes. Typically, it's a combination of key efforts like email capture, content creation and distribution, thought leadership, SEO, and PPC, just to name a few.
But at the foundation of all of these digital marketing lead generation efforts is content. In fact, 47% of buyers viewed 3-5 pieces of content before engaging with a sales rep. This means that creating great content to fuel lead generation before you can even get a conversation started.
Create relative, educational content.
Now, this is the fun part, though it requires forethought and strategy. Content is just as important after capturing a lead as it is before, so you need to invest in creating content that converts leads, then educates once they have converted. Take a look at what content brought them to you to get a better idea of what your lead is looking for.
What specific types of content should you create?
Having a variety of content is key to lead generation success. Different forms of content are helpful for different stages of the customer buying journey, so be sure to create content for each step in your brand's unique customer journey.

Blogs

– Blogs are a great, basic way to disseminate information in a casual, educational, and digestible format. Keep your blogs educational, not promotional. You can distribute blogs almost everywhere, from social media to an email campaign to a newsletter.

Newsletters

– Newsletters are a great and consistent way to keep your readers engaged and up to date on your brand. The benefit to sending newsletters is you have the ability to target your audience and schedule these as you see fit!

Videos

– Videos are interactive and engaging, can put a face to your brand, and are great for introduction or instructional purposes.
If it makes sense for your brand, consider giving prospects the chance to try your service. Offer a live demo or even a free trial to allow the user a limited view of what you can provide.
How do you capture leads?
Sometimes you need to put in a little extra legwork to grab the leads that you need. Fortunately, there are plenty of digital marketing tactics to capture leads.
Gated content

– Create landing pages and contact forms for larger content pieces like case studies and ebooks. This allows you to capture the contact information you need while providing your prospect with valuable content. Remember, if your audience is willing to exchange contact information for content, then you've successfully created interest in your product.

PPC

– Paid search ads are effective because they are triggered when certain keywords are searched. Compile a list of relevant search terms and create ads around those terms. Be sure to track which terms get the most traffic and consider focusing your budget on those terms.

Email campaigns

– Email is another effective tool. Direct emails can target certain audiences or audience members to notify them of what you do and how you can help them. Additionally, an email campaign can target specific lists of audiences, but with the added benefit of follow-up emails. For example, you can send out an initial round of emails about a certain service, and then send a follow-up to certain members of your audience who haven't opened or interacted with your campaign.

Personalized video – Really ramp up your email outreach by incorporating a personalized video. While this requires that you do a little bit of digging on your recipients (which you should be doing anyway), it's well worth the time and effort. Adding in a personalized video to your outreach puts a face to your brand, makes a more authentic connection, and helps turn a cold lead into a warm one. Personalization is key in today's market, so capitalize on it every chance you get.
While there are a number of ways you can effectively capture leads, it's important to find what works best for your brand. Be consistent with your outreach efforts and you're well on your way to lead generation success.
Want to learn about more ways to generate leads? See what a sales engagement platform can do for you!
Ready to Get Started?
Reach more prospects. Set more qualified appointments. Close more deals.
Show Me How