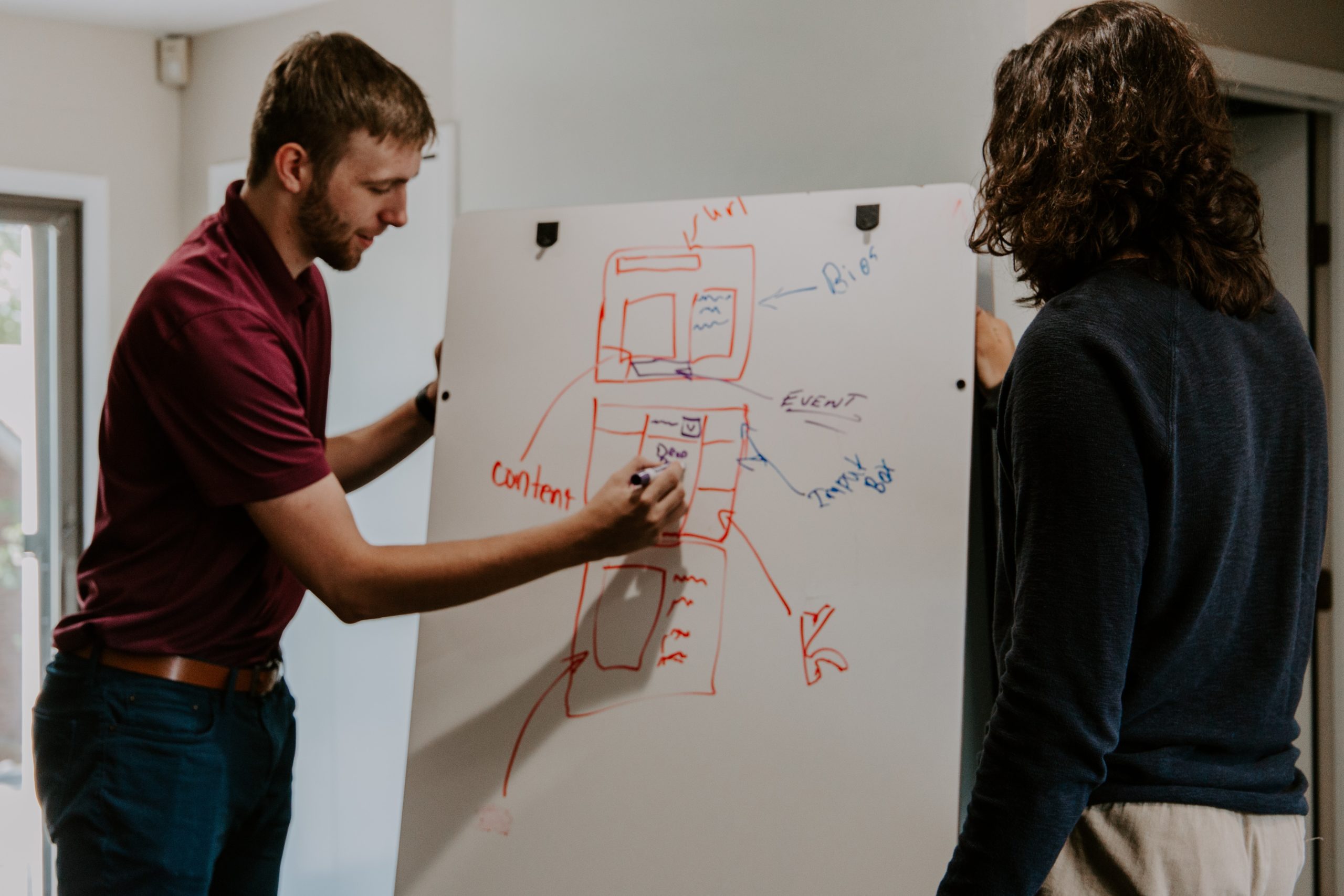 3 Sales Engagement Trends for 2020
---
Sales engagement is vital for organizational success. Sales engagement can be defined as the interactions that take place between a buyer and seller that are measured via various KPIs, such as new leads, new opportunities, response rates, and acquisition rates, just to name a few.
A sales engagement tool is an integrated system of engagement and record. Much like a CRM, a sales engagement platform enables and guides the sharing of high-impact content with customers, tracks data, and delivers insights on the next steps to take.
Much like every other aspect of B2B, sales engagement and sales industry trends are constantly changing and improving. Here are 3 big sales industry trends we think are absolutely necessary for 2020.
1. Shift your focus to coaching and learning.
In sales, we can become so focused on external outreach efforts that we ignore building up our internal foundation. Most of us think of sales engagement as a strictly external process. This mindset can distort the true power of sales engagement and what it was created to do. Sales engagement in its strongest sense is both a collaboration of the internal and external processes working together to create the best and strongest sales process possible.
A large sales industry trend surfacing in 2020 is shifting focus to internal coaching and learning. Taking a step back and analyzing how your organization is investing in the internal methods and practices for your sales team is huge for success.
Take a moment and think about what your current coaching and sales development programs look like. Think about areas where your team needs developing, refining, and shaping. When you focus on developing your reps, you are setting up the potential to see better results. Reps will always feel more equipped in their roles when they are consistently growing and being challenged.
The worst thing you could do for your team would be to assume the role of a boss rather than a coach and leader. Bosses tell you what to do, whereas leaders and coaches teach you why and how to do it. Leaders see growing their team as an opportunity to challenge and develop, rather than critique. This shifts the mindset in leadership to foster a healthier relationship between team members and managers.
Maybe you're wondering how to make the jump into continual learning and development. Don't be overwhelmed. Start with small tangible action steps that you can take to help you reach your goals. That could look like weekly check-ins with your team to see how you as a leader can step in and help or encourage. Another great way to take small steps towards creating a culture of continual learning is to provide bi-weekly or monthly lunch and learns. By creating a more casual environment to learn in, you allow your team to engage in a casual learning experience.
2. Content matters. Make it accessible.
Whether you're a rep or sales leader, at some point in your career you have probably been in a meeting and didn't have the correct collateral that you needed for your prospect or customer. This can feel frustrating. Content matters. It is a very important asset for how you conduct business and educate your teams and prospects.
How does your team get access to collateral that you need? Is there a team designing content for you, or are your reps creating it? If you have a team creating content for you, more than likely they have a content queue where you can request pieces. A great tip if this is the case is to make a list of reoccurring things that customers and prospects ask for when in meetings.
Your content team can make a branded piece for you that is transferable across multiple industries. If you are creating the content yourself, here are a few key tips to help provide a message that is engaging and helpful for your audience.
When creating content for prospects or customers make sure to:
Stay on brand.

It's important that you know your company's brand identity. What colors, fonts, and style, and tone do they use? Try to stick as close as possible to those brand guidelines. Having a consistent brand identity throughout the entire sales process helps keep your credibility as an organization while keeping things consistent for your prospects and customers.

Keep it simple.

When creating new content for your audience, keep it simple. Less is more. Design your content pieces in bite-sized information bits. Your prospects don't want to read a novel of information, so the more easily-digestible you make your content, the better.
3. Keep it relevant. Know your reach.
Has your team been using the same content for the past 10 years to train and develop your reps? Chances are, while the methodology might still work for your team, it might not be the most effective content to help your team be their best.
A major trend in sales engagement this year is creating fresh, up-to-date content that is relevant yet effective for your team. As we get closer to approaching the latter half of the year, take time with your team to check in and see what areas could use refining and further developing.
Sales engagement tactics don't have to be mechanical and boring. There are plenty of ways to actively engage your team in continual learning. Maybe it's time to ditch the sales manual and start integrating conversation-based instruction. Providing space to allow your reps to engage in conversation and activities provides a fresh, new way to actively learn.
The second part of keeping your sales engagement tactics relevant is to better understand the consumer behavior patterns in your industry. When your team is sharp and up-to-date with sales industry trends, they are better prepared to face any type of sales interaction they encounter.
A great way to ensure that your team is staying relevant is by providing them weekly with a few top-trending industry content pieces. This could include articles, videos, or internally generated content so that they are aware of what is happening with your target consumers.
These engagement and sales industry trends of 2020 shift the focus from creating the perfect sales strategy for your reps to teaching and coaching your reps on how to be malleable in any sales situation.
Ready to help your team crush goals this year? Our leading sales engagement platform is transforming the way teams do business every day.
Ready to Get Started?
Reach more prospects. Set more qualified appointments. Close more deals.
Show Me How